How will Eid be celebrated in Pakistan this time in the shadow of corona virus?
This time on the occasion of Eid, neither children nor elders will be allowed to go to Eid Gah nor children can go to big places of entertainment. In its message, the government asked the people to refrain from embracing their loved ones after Eid prayers.
The world looks sad because of the large number of victims and deaths due to coronavirus. Following the Christian community's religious holiday of Easter, Muslims in most countries of the world will now celebrate their religious holiday, Eid al-Fitr, on Sunday.
Speaking of Pakistan, Mufti Muneeb-ur-Rehman, the head of the country's Central Route Hilal Committee, has also announced the appearance of the new moon, but this time the Eid will be the same as before?
A few days before the announcement of easing of lockdown in the country due to Corona, the streets were bustling. The presence of men and women outside shops for Ramadan and then Eid shopping is in front of everyone. However, the deficit was met by the Supreme Court's order directing the opening of shopping malls across the country.
And now the situation is in front of us. People seem to be wearing masks, but there is no social distance and no idea to stop going out of the house unnecessarily.
Eid gatherings will be different
Eid-ul-Fitr prayer gatherings will also be different this year in the wake of the Corona epidemic. Young children will be able to get dressed in new clothes and go for Eid prayers.
Dr. Zafar Mirza, Advisor to the Prime Minister on Health, in his recent press conference, warned the people to avoid hugging each other on Eid as it could lead to the spread of coronavirus infection. He said that it would be better if Eid prayers were offered at home.
"The difference we have to make on this Eid is that we don't have to hug each other on this Eid, we have to keep a distance and congratulate each other on Eid and wear masks."
The health adviser said that from now on you will have to wear a mask when traveling in crowded places, shops, and public transport. He said that the same measures should be taken for Eid prayers as for other prayers and Taraweeh. There were guidelines for.
He said the disease was on the rise and deaths were on the rise. He said the situation could improve if precautions were taken and if not, the situation could worsen. You can't take your children with you for Eid prayers like before. Elderly people will not be allowed to go for Eid prayers.
Due to a large number of worshipers, Eid prayers used to be offered on the road or sidewalk, but this time it is prohibited due to precaution.
The country's recreational and tourist destinations are closed
Every year during the Eid holidays in the country, people go to recreational and tourist destinations with their family, relatives, or friends, but this time all the provincial governments, including the federal government, decided to close all recreational and tourist destinations due to Corona. What is it?
Public transport is open in most parts of the country, but this time the rush of people to their home areas is less visible. The district administration of Islamabad has also announced the closure of all public places, community markets, and shops on the occasion of Eid.
Talking to BBC correspondent Asiya Ansar, Deputy Commissioner Islamabad Hamza Shafqat said that amusement parks and children's play areas would remain closed on Eid.
Khyber Pakhtunkhwa, where the tourist rush increases during Eid days and especially in summer, has also been banned from going on Eid.
For entertainment, the Punjab city of Rawalpindi and the federal capital Islamabad, the center of attention of the citizens of Murree, have also been closed this time before Eid.
On the other hand, Khyber Pakhtunkhwa Information Advisor Ajmal Wazir in a message to the people said that tourists should not visit Galya, Swat, Naran Kagan, and other tourist places on the occasion of Eid, all entertainment activities including hotels and restaurants at these places are closed. Will remain He said that all the precautionary measures of the government are to save the precious lives of the people. Because it can spread the coronavirus to you and your loved ones.
Earlier, the Punjab government had announced that it would reopen the parks after Eid. However, a petition was filed in the Lahore High Court before Eid and asked to open recreational places on the occasion of Eid. However, the Chief Justice had rejected the appeal.
According to correspondent Muhammad Kazim, two major tourist destinations in Balochistan, Bolan and Ziarat, will remain completely closed on Eid-ul-Fitr due to the threat of Corona.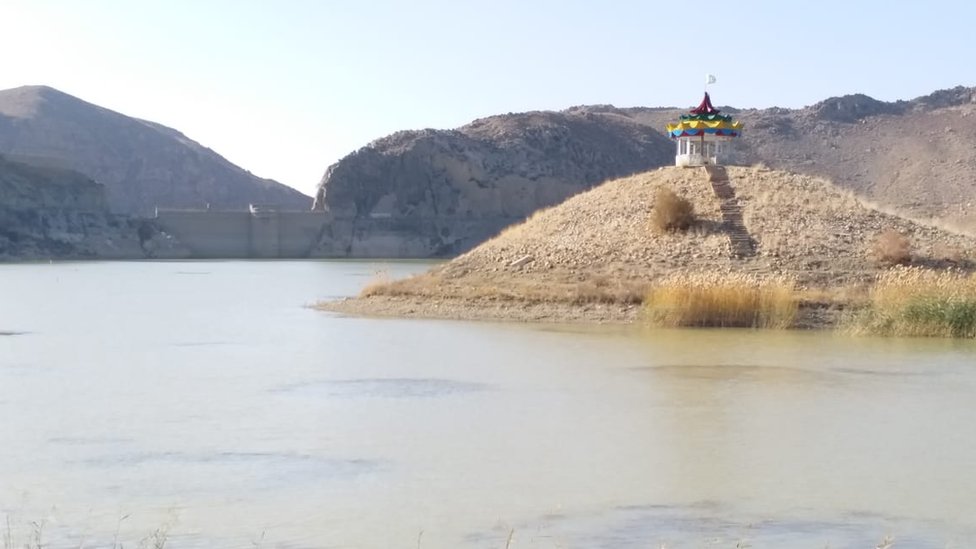 The Home and Tribal Affairs Department has banned Eid-ul-Fitr picnics or gatherings for entertainment at tourist destinations across Balochistan due to Corona.
Areas in Balochistan famous for Eid picnics include Hanna Orak near Quetta, Ziarat District, and Dara Bolan in Kachhi District.
In this regard, the Deputy Commissioners of Kachhi District and Ziarat have said that in view of the danger of the spread of the Korna virus, they should not bother to visit Ziarat during Eid-ul-Fitr.
Authorities say more checkpoints will be set up at the entrances and strict action will be taken against those who violate precautionary measures.
Balochistan government spokesman Liaquat Shahwani has said that Quetta is most affected by the city of Corona, in view of which he advised people outside Quetta not to come to Quetta for Eid shopping so as to prevent its spread. ۔ He said that this time there would be no traditional festivals in Balochistan on Eid.
Traditional meetings and banquets
Given the situation in the country, it is clear that children and adults will now have to celebrate this Eid at home. Officials say that if you want to meet your loved ones, keep in mind the SOP. This means that this time there will be no traditional meetings and banquets on Eid.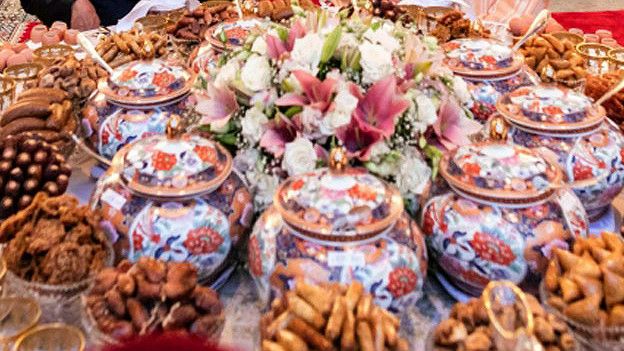 People will remember going to relatives' houses and going to places of entertainment by wearing new clothes for Eid, sunbathing, but it is also important to avoid corona.
In such a case, only this verse of a well-known ghazal comes to mind:
'Where can I change new clothes and make hair for whom'
But yes, there is no restriction or prohibition on making sweet Eid dishes at home, then go to the grocery store and make your favorite dishes and enjoy them safely at home.