Lieutenant Mir Balach Bugti, who wanted to surprise his family on Eid, was crowned with martyrdom.
Some people are in a hurry to do everything, maybe they already know that the scribe of destiny is going to play a game with them –
that's why they rush all the work so that any time Get rid of your job before the war –
such was the case with Mir Balach Bugti, a young man by birth. He was born a soldier. He was selected for the Army from where he held the rank of Lieutenant and was to be promoted to the rank of Captain next month.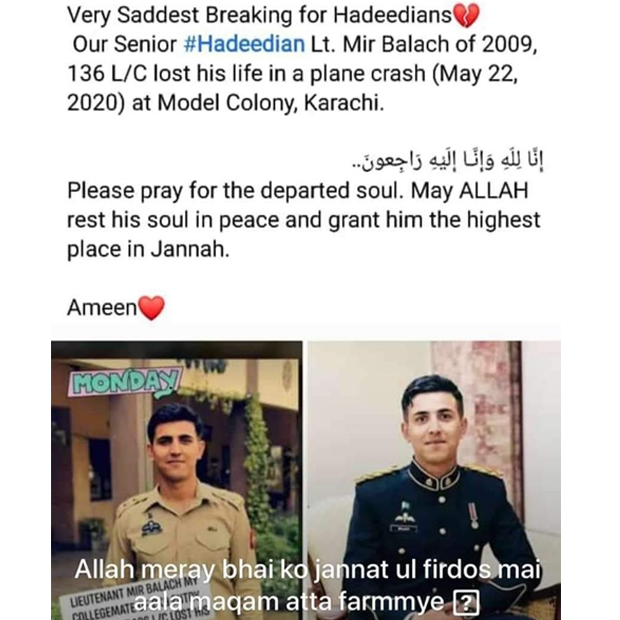 His family was in Karachi and he was away from home for many days due to the lockdown. To surprise his family on this Eid, he boarded a plane for Karachi whose passengers were rewarded by Allah for fasting Ramadan. I decided to become a martyr. In one of
my Facebook posts, Mir Balach said that what kind of Eids, where Eids will be celebrated when Deedar Maa is celebrated, this young Eid wishing to see his mother The longing to do was gone in my heart –
Balach was one of those young people who was an example to all other young people – that's why the writer Destiny gave them an ideal life as well as an ideal death.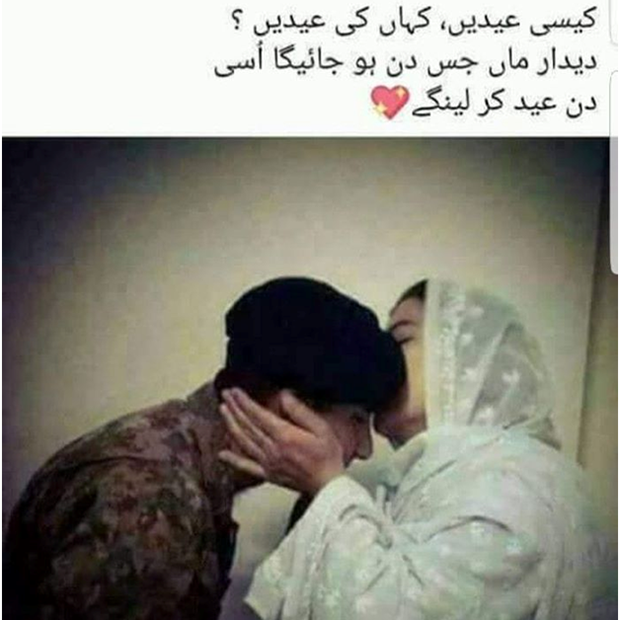 Although many aspects of the Karachi plane crash are very sad, at the same time people are jealous of the martyrs who were blessed with the holy hours of Jumu'ah al-Wada 'during the blessed time of Ramadan, the state of travel and fasting. I was martyred. But this hour is the hour of resurrection for the families of these martyrs. May Allah grant patience to the mother of this martyr.